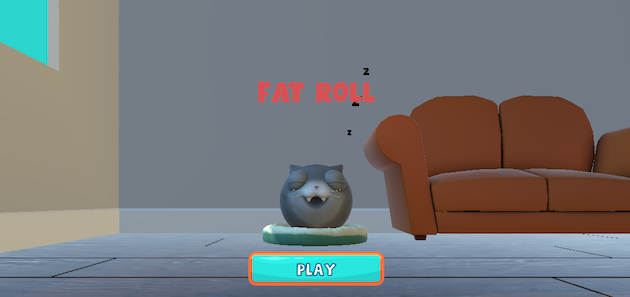 Fat Roll (Demo)
A downloadable game for Windows and macOS
INTRODUCTION
Started as a fun, side project last Christmas with a family member (just roll a ball on a winding track) then turned into a world with a story and a cute little character! Now we have a demo of Fat Roll which is freely available to play!
Super Monkey Ball meets Monument Valley in a challenging singleplayer experience.

Explore a fat cat's dream world while avoiding obstacles and learning more about the deep desires of this lovely little creature.
FEATURES

Roll across three levels
Collect items
Complete levels with a 3-paw rating
PLAY THE FREE DEMO!
Move with WASD, PS4 controller on Mac or Xbox controller on Windows using the left stick. Left click menu items with a mouse.

ESC opens up the in-game menu.
PLEASE LEAVE US FEEDBACK!

More levels to come and more story as we develop this game for Windows, Mac, and eventually release on iOS and Android. Made with Unity 3D.